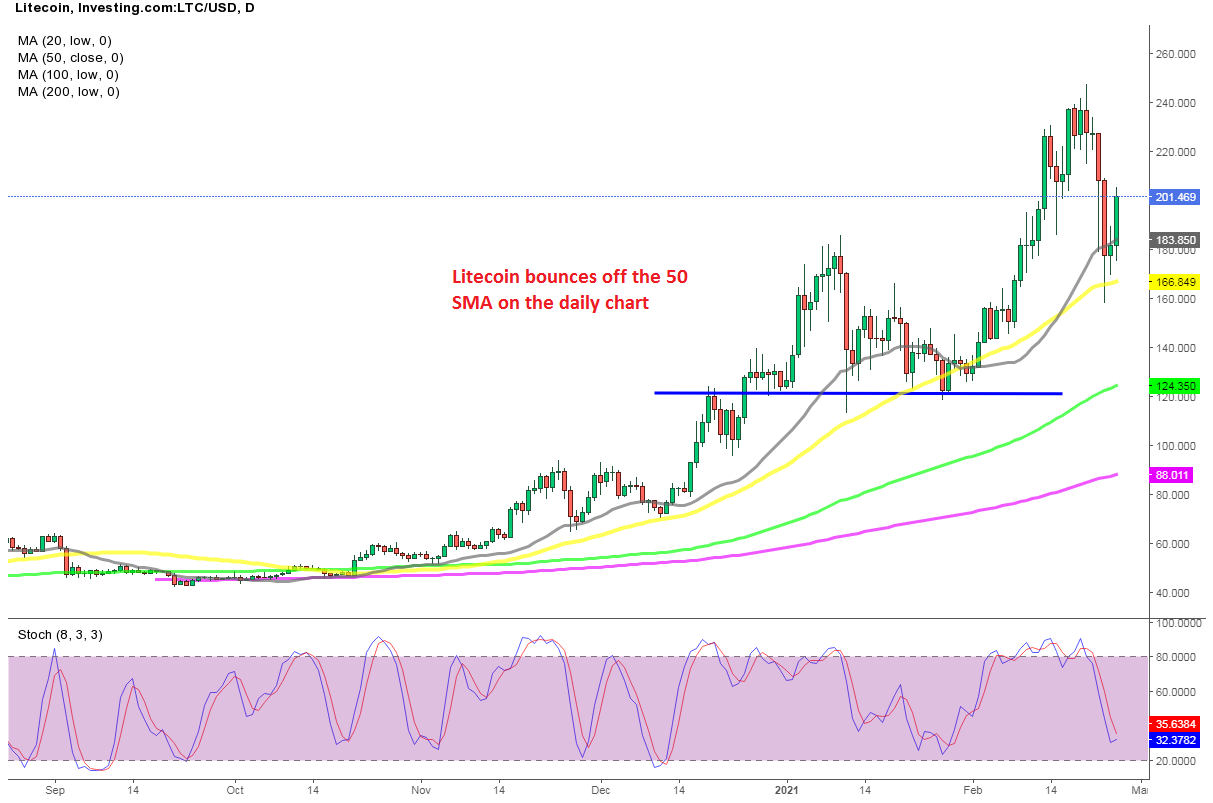 Cryptocurrencies have been extremely bullish in the last several months, making some enormous gains during this time. BITCOIN surged close to $ 59,000, while Litecoin increased to $ 247 towards the end of last week.
But the pullback finally came in the first two days of this week and cryptocurrencies dived lower, after Elon Musk said that Bitcoin is not exactly like physical Gold. His comments at the beginning of this month when he said that Bitcoin is the way to go, sent cryptos surging higher, while the second comments reversed them down.
But, cryptocurrencies are being broadly adopted by the public, banks and institutions. So, the demand for them will keep increasing. The retreat already seems to have ended for cryptos, since they ave already started to bounce.
LITECOIN dipped below the 50 SMA (yellow) on the daily chart, but it pulled back up above it, sliding the daily candlestick above that moving average, so that didn't count as a break. This means that the 50 SMA held as support once again and the price has bounced more than $ 40 higher today.
So, buyers are back incharge, although they will have to push above previous highs for the bullish trend to be on again officially. We already have a buy position in Litecoin, which we are holding for some time, hopefully there is another strong bullish move coming up.