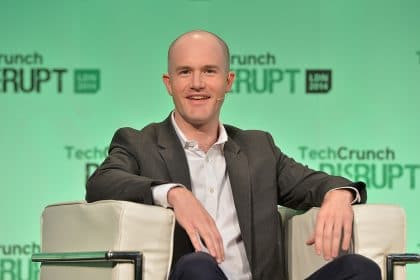 The report revealed that there are over 3,000 global billionaires, a figure which has surged by almost 50% over the last five years.
Brian Armstrong, CEO of Coinbase, has been crowned as the king of blockchain billionaires according to the latest Hurun list. The report from China's Hurun Research Institute revealed Brian Armstrong is the world's biggest cryptocurrency billionaire with an estimated net worth of around $11.5 billion after it surged 10 times over the past year. 
The latest Hurun List, published on March 2, provides a summary of the current world's richest people. The report revealed that there are over 3,000 global billionaires, a figure which has surged almost 50% over the last five years. The Hurun List also highlights 17 "blockchain billionaires," or entrepreneurs who have made their fortune in crypto exchanges, crypto investment and cryptocurrency mining as of January 2021. This is the 10th year of the Hurun List as the total wealth of the 17 billion-dollar-level blockchain entrepreneurs is now $77 billion with 11 new faces listed. 
According to the report, 38-year-old Coinbase CEO, Brian Armstrong's net worth as of last year was $1 billion but has since surged ahead of his company's imminent initial public offering. Coinbase, the largest cryptocurrency exchange in the United States officially revealed its plans for an IPO in December 2020 in a draft filing with the United States Securities and Exchange Commission (SEC).
Founder and CEO of Alameda Research and FTX exchange, Sam Bankman-Fried came second with an estimated net worth of $10 billion and one of the 11 new faces on this year's Hurun List. The third-richest blockchain billionaire is Changpeng Zhao, CEO of the world's largest crypto exchange Binance. Zhao's estimated wealth according to the report is $8 billion, up more than 200% from 2020. Zhao has however moved down the list as he was announced the richest crypto billionaire in the 2020 Hurun List after outstripping Bitmain's co-founder Micree Zhan Ketuan.
Ripple co-founder Chris Larsen bagged the fourth position with a $5.1 estimated net worth while Jed McCaleb, co-founder of Stellar came fifth with an estimated worth of $3.2 billion. The new blockchain billionaires list also includes MicroStrategy CEO Michael Saylor, Digital Currency Group CEO Barry Silbert, the Winklevoss brothers, as well as billionaire investor Tim Draper and Galaxy Digital founder and CEO Michael Novogratz, both making their debut. 
Brian Armstrong's new feat comes just days after it was reported that the Coinbase CEO earned almost $60 million in total compensation last year. The crypto exchange operator's S-1 Form published on February 25, reveals that the 38-year old took home $1 million in salary, $56.7 million worth of stock options granted at a fair value, coupled with a $1.8 million payday marked as "all other compensation." 
next Blockchain News, Cryptocurrency news, Editor's Choice, News, Personal Finance
Crypto fanatic, writer and researcher. Thinks that Blockchain is second to a digital camera on the list of greatest inventions.