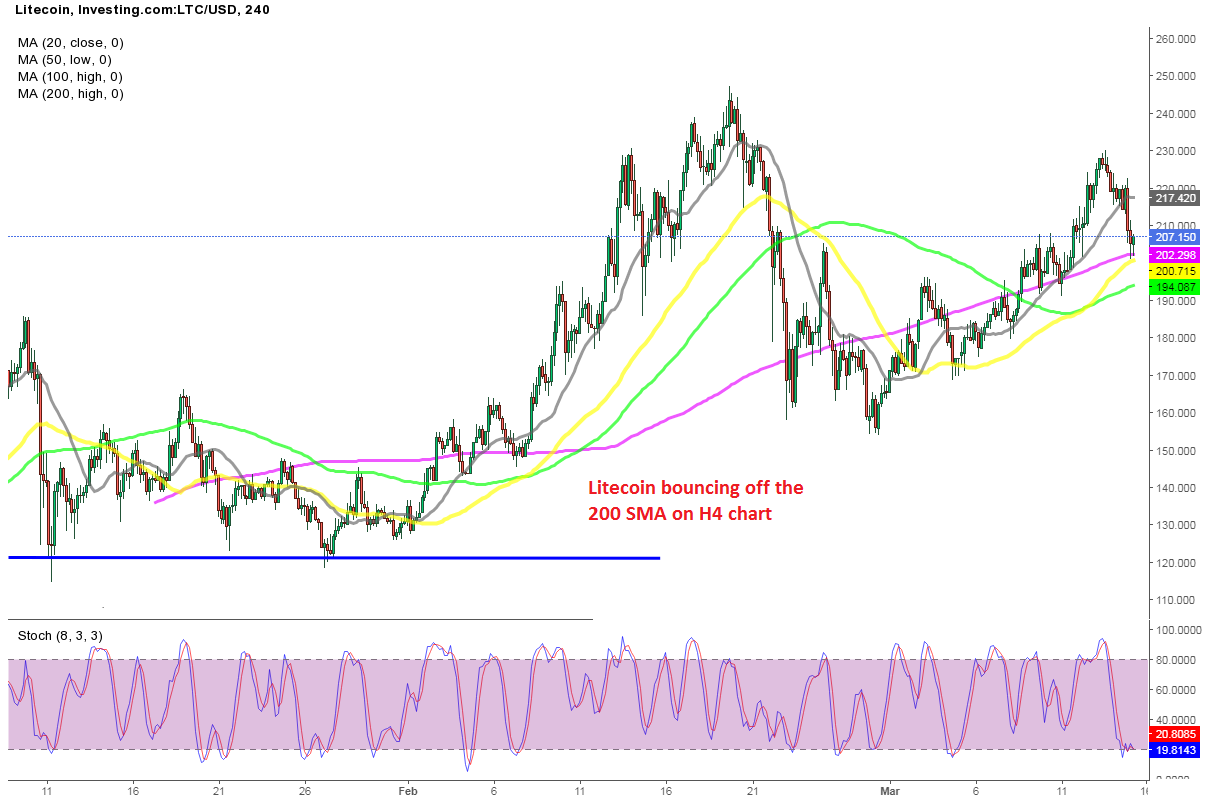 Cryptocurrencies resumed the bullish trend again this month, after going through a decent pullback in the last week of February. Litecoin reversed from $ 154 and increased to $ 230 over the weekend, while BITCOIN broke the previous highs, increasing to $ 62,000.
We opened some buy forex signals in cryptos during that pullback and booked some nice profit on them, while still keeping the ETHEREUM and Litecoin signals still open. Although over the weekend cryptocurrencies retreated back down again.
But, the retreat seems weaker than the one in February and our crypto trade signals are still in profit. Besides that, is might be over as well now that the moving averages are providing support on the H4 chart. For LITECOIN , the 200 SMA (purple) is acting as support today, while the 50 SMA (yellow) is also helping. It seems like the price is bouncing higher from there, so we are holding onto our signals in Ethereum and in Litecoin.