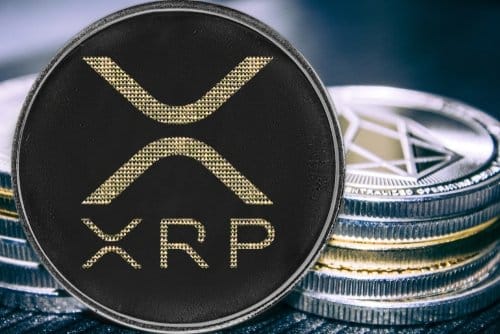 The Ripple price is rising today, becoming the only major cryptocurrency in the green. The XRP is trading at $0.4540, which is about 8% above the lowest level yesterday. This brings the total market value of the currency to more than $20 billion.
What happened: The price of cryptocurrencies crashed in the overnight session as traders reflected on the potential crypto ban in India. Bitcoin, Ethereum, and Binance Coin prices have all dropped by more than 7% in the past 24 hours. 
Ripple has been relatively resilient during this bloodbath as traders continue to focus on the ongoing SEC lawsuit. Last week, the SEC filed a request to access Ripple's executives' bank accounts. 
In a response filing, the executives said that a deeper interrogation about their finances was unnecessary. Another update on the Ripple case is that XRP investors have also joined the SEC to sue the company. 
Already, MoneyGram investors have already filed a class-action lawsuit against the company for failing to disclose the risks with its relationship with Ripple.
Why it matters: The XRP price will be affected by the outcome of the SEC case against Ripple. If the SEC rules in Ripple's favour, the immediate response will be more demand as exchanges like Coinbase and Binance end their suspension. It will also lead to more confidence against Ripple, XRP, and other similar coins.
Ripple price forecast
Turning to the three-hour chart, we see that the Ripple price dropped to a low of $0.4228 on Sunday. This price is slightly above the important support at $0.4209, which was the lowest level on March 2 and 12. The pair also seems to be forming an inverted cup and handle pattern. 
Therefore, in my view, the overall trend of the XRP price is bearish since the current bounce is part of the handle. As such, in the next few days, there is a possibility that the price will drop to the next support at $0.3938. On the flip side, a rise to $0.48 will invalidate this trend.
Don't miss a beat! Follow us on Telegram and Twitter.
XRP price chart
More content